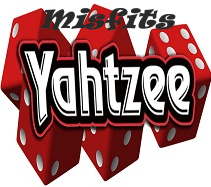 Top Card Only
Top Card Only: You May Only Mark The Top Part Of Your Card, If You 63 Points Up Top, You Get 35 A Point Bonus. Do Not Touch Bottom Card At All
You Are Rolling 1s & 6s Only, 3 Rolls Each Turn.
In The Event Of A Tie Host Will Be Called To Table, Each Player Will Complete 1 Turn High Score Determines Winner.