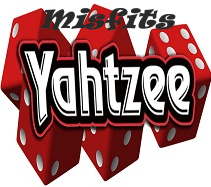 Screw Your Neighbor
Screw Your Neighbor: Each Player Rolls The Dice One Time.
Your Opponent Then Tells You After Your One Roll Where To Place Your Score.
You Must Mark What Your Opponent Tells You To Mark.
You May Not Change Your Mind On What You Tell Them To Pick !
Not Marking What Your Suppose To Results In DQ!!.

In The Event Of A Tie Host Will Be Called To Table, Each Player Will Complete 1 Turn High Score Determines Winner.