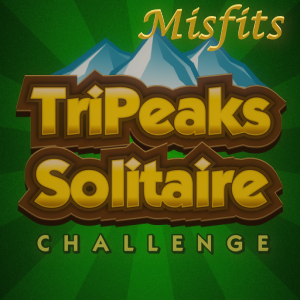 TriPeaks Solitiare
Played As a Swiss Format. Td's Choice As To Whether Or Not It's Swiss Or True Swiss, As Well As Amount Of Rounds.
1 - 2 Games Hosted Every 15 Minutes
Round Timer Is 5 Minutes As Games Go Very Quick So Pay Attention, NO SLOW PLAY.

Play 1 Game Per Round
Post Final Score After Each Game.
HIGHEST SCORE WINS THE ROUND.

In The Event Of A Tie Breaker Td Will Announce One More Round.