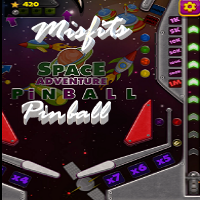 Space Adventure Pinball
Pinball Rules - 10 minute rounds - 3 balls per game - if 10 minutes is up, drop ur balls, and post score.
If Player is having A high score game and wishes to continue please notify Td in lobby that you want to continue And To remove from next round.
Contact April or Peggy if you have questions.